Fall Garage & Plant Sale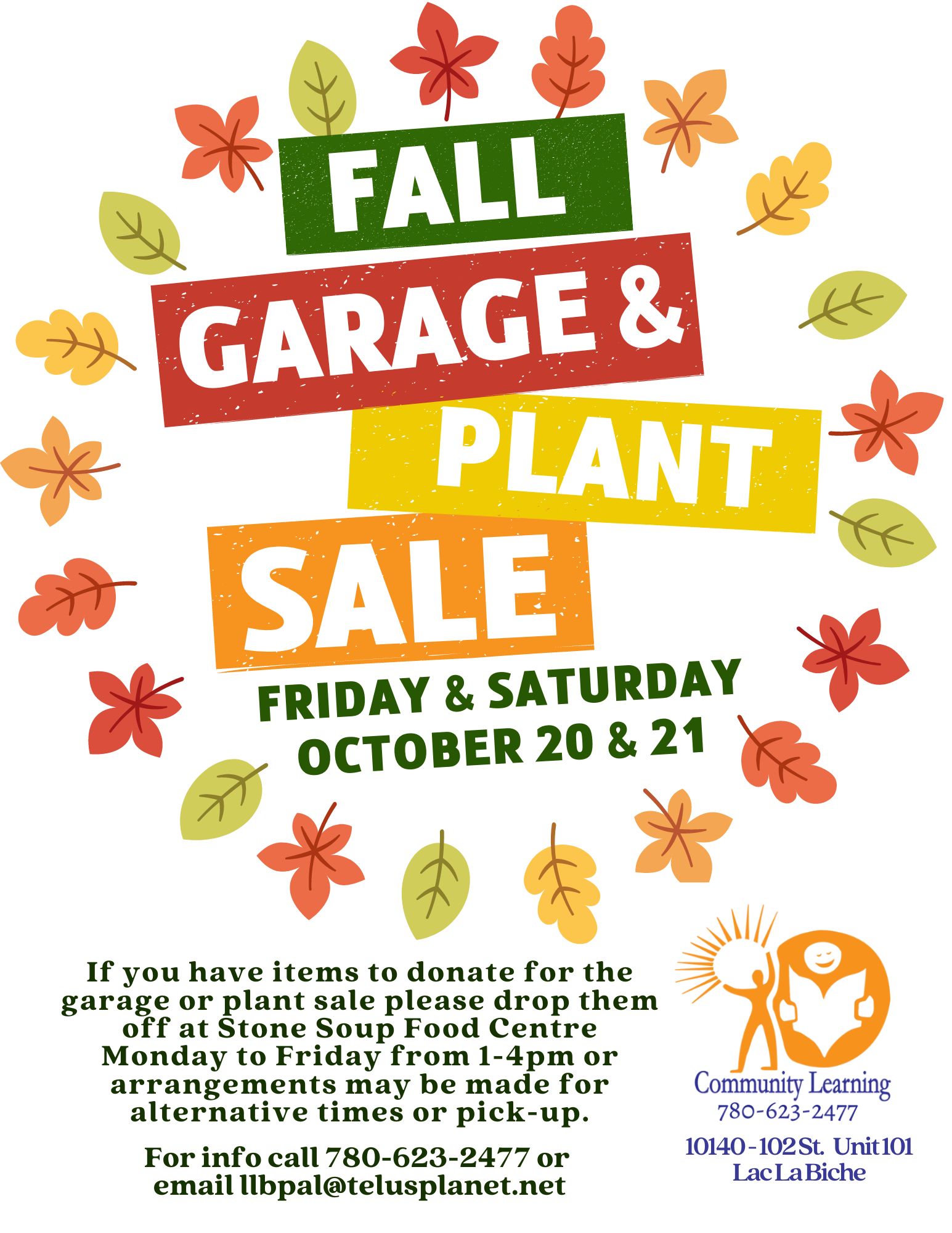 Save the date for Community Learnings Fall Garage & Plant Sale on Friday, October 20th and Saturday, October 21st.
If you have items to donate for the garage and/or plant sale, please drop them off at Stone Soup Food Centre on weekdays from 1-4pm.
Contact us if you would like alternate arrangements made for drop-off or to possibly arrange pick-up.
Times will be announced as the date is closer.
What types of plants can you donate? Fall perennials, raspberries, rhubarb, small shrubs.