Wandering River Spring Market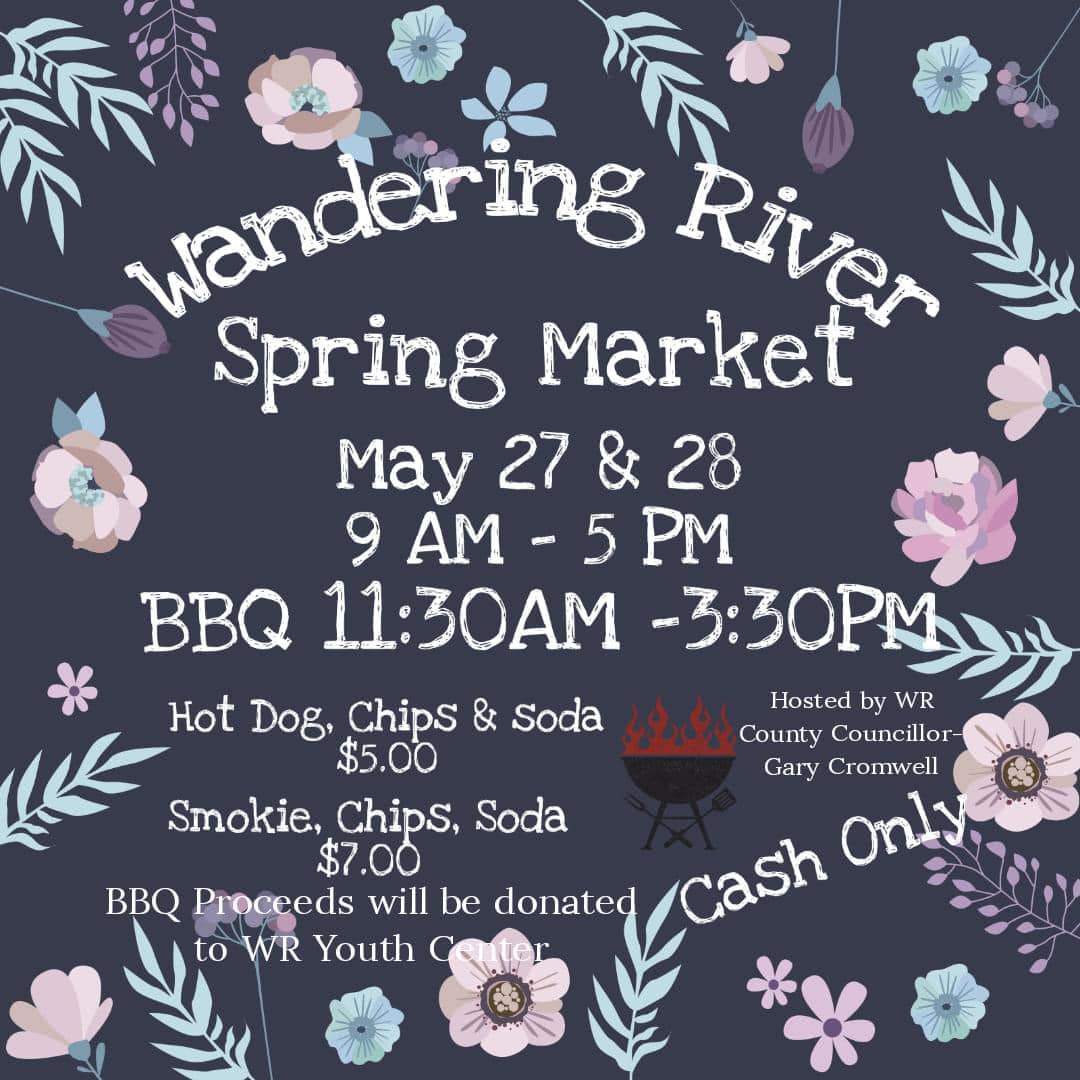 Wandering River Spring Market May 27 & 28. 9am to 5pm
BBQ both days 11:30am to 3:30pm - Hosted by Athabasca County Councillor Gary Cromwell. All BBQ proceeds will be donated to the WR Children's Youth Center.
List of vendors-
Shayla Cromwell- Scentsy
Pam Nelson- Arbonne
Jenn Kramble- Custome Crafts
Tim Budgell- Cast Man Designs
Cindy Bell- Momma C's Cookies (May 28)
Diane Calahoo- Reflexology (May 28)
Amy Butz- Twisted Sisters Hand knits
Linda- Flower Garden Stamper
Gelly Fish Designs- (May 27)
Yvonne Bunclark- For The Love of Lather (Homemade Soap)
Ann Glover- Crafts & Woodwork
Eli Gross- Farm Fresh Chicken
Monique Raw- Candy Bouquets
Dorie Dargis- AStitch In Time
Stephanie Dargis- Unwind Your Mind
Michelle Slater- Pamper Chef
Leanne Thompson- Tupperware
John & Cindy Pranszka- Perogies
Irresistible Designs- (May 27)
Martins Apiary- Honey Products
Rosemarie Nelson- Homemade Crafts
Cash Only.